---
Tony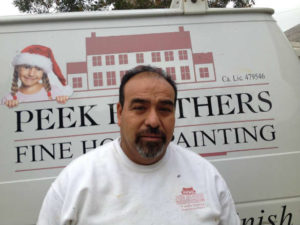 Tony has been with the team of over 15 years and is a grandpa! He and his wife Magda have 4 beautiful children: Nallely, Jessica, Darlene and Giovany; but they really love to be grandparents! Clients enjoy Tony's happy personality. On weekends Tony is often leading music at his church or retreats
---
Danny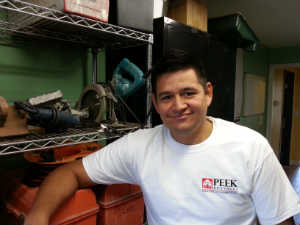 Danny was born and raised here in San Diego and loves pizza….but his beautiful wife Eunice limits his intake! Danny's fun personality makes his clients smile. "Just taking a look at my work makes me smile…I love making the homes in my hometown beautiful". Besides bicycling and playing basketball, Danny cherishes time with his wife and little girl, Isabella Daphne.
---
Arturo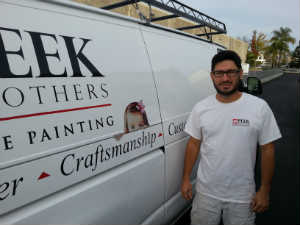 Arturo and his wonderful wife Anna Peek met on a missions trip in Costa Rica. They have two little girls Isabella and Elena who love to get piggy back rides from papa. Arturo is our team leader, overseeing all operations. He also leads worship music at his church and is a soccer player for fun. Feed him a steak and Arturo is a very happy man!
---
Alex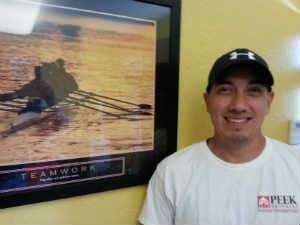 Alex prides himself in being organized and efficient…even doing a tough and dirty job, he stays so clean he amazes the rest of the crew. Foods Alex loves are: Mexican, Chinese and especially steak. An animal lover, Alex has many pets: 3 dogs, a canary and a betafish!
---
Heber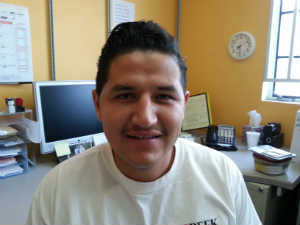 Heber, a native of Palm Springs and his lovely wife Sonia enjoy taking trips together. Clients appreciate Heber for being very resourceful and clean and for having a relaxed yet efficient demeanor. Reading, exercise and watching sports with Sonia is what Heber does for fun