Colors!
"So many possibilities… how do I choose?"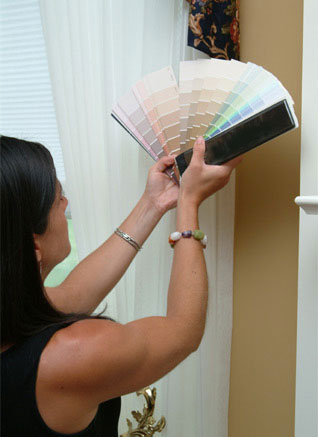 We have access to all the best colors; contemporary to time proven classics.
Interior colors in combination allow you to create a harmonic feel as you go from space to space creating a unique interior flow. Proven color schemes gathered from top designers will put you at ease with your choice and the beautiful results.
Exterior colors … we can help you pick a motif that is right for your tastes and your architecture.
Paint samples can be applied for you so that you can relax knowing ahead of time how the color responds to your particular lighting, decor and landscape.
If you would like a more comprehensive design review, we are happy to refer you to interior designers or colorists in our area who can work with you regarding all design aspects of your home.