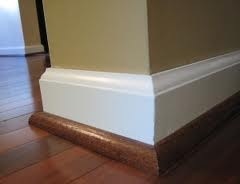 Install elegant base and crown? Yes, we do it.
Look around the house…do you need us to spruce things up?
Nothing sharpens up a room like new base and crown moldings. We pre-paint and install, clean as a whistle for a completely fresh, new look. Call today and I will bring samples to you.