Want To Join A Winning Team?
We Value Character, Craftsmanship And Customer Service.
We have been repainting fine homes, churches and other legacy buildings for over 38 years. Our team members are known for their character, craftsmanship and high level of customer service.
If clean, neat and orderly describes you and you would like to work with a group of craftspeople who take great pride in doing beautiful work, learning and growing in skills in a drug and alcohol free environment ….then we may be the place for you!
To respect our clients and insure a safe work environment for all, we drug screen and do full background investigations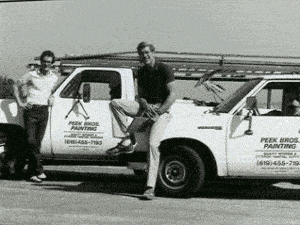 Peek Brothers Painting Application
Thanks So Much For Taking The Time To Apply With Us
Since 1981, for over 37 years, Peek Brothers Fine Home Painting has been making our hometown beautiful with over 3,000 projects completed. Ask around the town and with our suppliers, we are complimented on our cleanliness, reliability and pleasant personalities of our crew members.