Painting is considered among the most important and affordable home improvement projects and definitely gives the biggest positive change to a home for the least investment.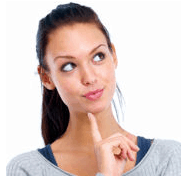 It is amazing what a fresh paint job can do to improve the curb appeal of your home and at the same time increase its resale value. So whether you are looking to increase your home's value, protect your investment from deterioration or just change your home's look for your personal enjoyment…..painting give a great return on investment. No matter whether you have an interior or exterior paint project to complete, finding and hiring an honest, quality oriented professional painting contractor is always the best option to insure that you avoid a poor looking or performing paint job.
There are probably hundreds, if not thousands, of painting contractors in our area. With so many painters offering the "best service in the cheapest price", how do you locate good and honest painting contractor who will be looking out for your best interests and a long term business relationship?
Hiring a painting contractor may seem daunting but never fear…. there are good and honest people in the trades…here is how to find them!
Experience
When choosing a painting contractor in your area always go for the most experienced ones. A painter, who has vast experience in this field, can provide you with the better paint job than an inexperienced painter can. Ask how long has the painting company been in the business and under the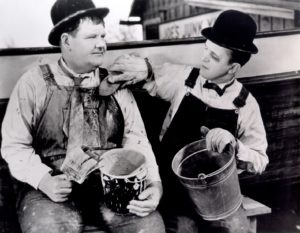 same ownership.
Who will be doing the painting
I have come across "contractors" who bring in day labor by hiring workers who hang around home centers and are not skilled in the nuances of preparation/patching and paint application for long term durability and beauty. Make sure also that the work is not being sub-contracted to another company. make sure that the employees of the contractor you hire , have had background checks and drug screening done. Peek Brothers Painting started doing full background checks and drug screening over 25 years ago and have a great skilled group of craftsmen that are true gentlemen and ladies who , by nature, respect your home and privacy.
Local references
A contractor who is invested in the community and has strong relationships with people you know or know of is going to be sure to follow up on promises and warranties…..ask around to your friends and neighbors and also ask your prospective contractor for local references you can contact for whom they have worked. Also check on line..there are neighborhood groups like www.myneighborsreferrals.com that keep an eye out and will tell you if a contractor has done a nice job for people nearby. And of course you can check out Yelp and Google.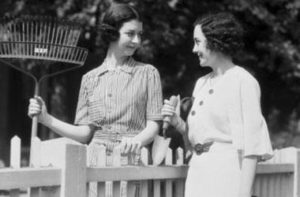 Another good source of contractors is to ask a service provider with whom you have been pleased. Having been in this business of painting for many years, I am asked on daily basis by my clients…."John, who do you know who can…" A good painter knows a good plumber, electrician, carpenter….you get the idea….Good people know and associate with good people…."Birds of a feather flock together!"
Warranty
Is there a written promise to back up the work done? I have been in this business for a very long time and have seen many a written warranty end up useless because the company backing it has gone out of business! San Diego Texcoat, Nu-Coat Exteriors; San Diego Liquid Stucco….all gave written "Lifetime" warranties ….and all are out of business after charging exorbitant fees to paint homes in San Diego. As soon as too many of their clients start calling because these ridiculously overrated "coatings" start peeling and falling off…they skip town or file for bankruptcy. Go with a company that has both a written warranty and a reputation of trustworthiness to back it up.
BBB (Better Business Bureau)
Any contractor worth their salt is a member of this consumer watch organization. Make sure to visit their website and check out your contractor at BBB San Diego    Any business you are considering should have and A+ rating or steer clear.
Insurance
Any licensed contractor who is going to work on your home must at least have a bond (required by the state) and should  have general liability insurance at a bare minimum! You are within your rights as a consumer to demand to be made "additionally insured" by their insurance provider as a condition of a contract…..if they balk….do not do business with them. "Additionally insured" just means you become directly insured by the provider while work is being done on your home ….also the insurance provider must inform you if the policy is cancelled. Secondly, and probably even more important, if the contractor sends employees to work at your home….please, please, please be sure they are covered by workers compensation insurance! If they are not covered and get hurt at your home, they can, and often do successfully, sue the homeowners insurance for their injuries. Reputable contractors will supply you with all documentation showing their insurance coverage.
License
The painting contractor should have the legal license to offer painting service in your locality. Do not go with the company that cannot show a valid license, since this could bring you serious issues in the long run. Hiring a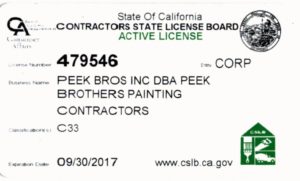 painting contractor with a valid license actually means that the contractor is bonded…..if there is a problem , you can go to the state contractors license board and the contractor's bond can be used to repair damage to your home.  The state licensing board is a great place to check for whether the contractor has a valid license, is bonded and has insurance on file. To learn more or check out a contractor, click:   State License Board
Thorough and Complete written Proposal
Many times I have seen folks get quotes from a "painter" with a $ amount handwritten on the back of a business card! There is no way to know what surfaces are included, level of preparation required, number of finish coats or quality of paint.
A good proposal should outline thoroughly what surfaces are and are not included
Method of cleaning to remove dirt, oils, chalk and mildew
Level of preparation on wood surfaces: scraping/scraping and sanding; sanding to a feathered edge or complete removal of coating?
What products will be used for filling: spackle; epoxy or caulking….and what exact quality of these products
What specific primers will be used
And what brand/product and sheen is to be used
If metal is to be painted: to what level will preparation be done? If 2 part epoxy primer and 2 part catalyzed polyurethane are used ….the price can be substantially higher but you will be getting a vastly superior result in durability and beauty
Warranties need to be thorough and in writing and include both labor and materials….Peek Brothers even goes so far as to include scheduled inspections