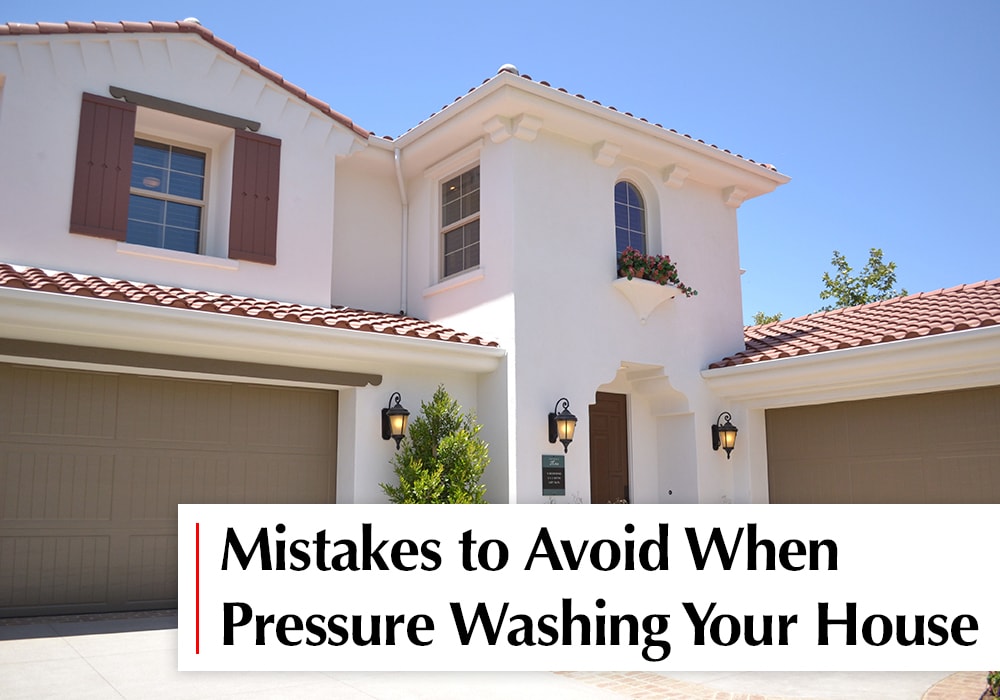 Mistakes to Avoid When Pressure Washing Your House
March 24, 2019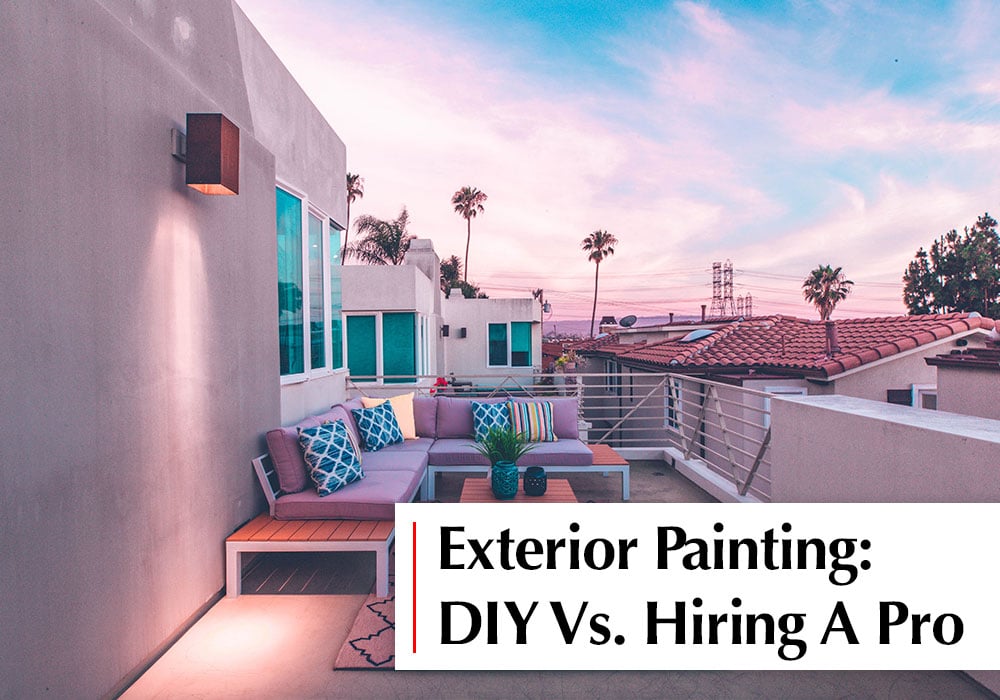 Exterior Painting: DIY vs. Hiring a Pro
April 17, 2019
Professional painting contractors put as much attention to choosing your ceiling color as they do with the wall colors. What you might not know is that the color of your ceiling can affect the overall look of your room, either positively or negatively –so you need to treat your ceiling as an actual 5th wall.
Ceiling colors and designs are quickly evolving, and even the painting techniques are taking a shift. So even if you still want to stick to the classic white –there're various shades to choose from. In this article, we want to share quick tips and tricks for choosing your ceiling colors for your next home interior painting project.
Classic White Ceilings
Most homeowners default to the classic crisp white paint for their ceiling. While it's a popular choice, painting a ceiling white is not as easy as picking a can of white paint and rolling it on.
If you're painting spaces that have bright white walls with no tints or undertones, using a similar white ceiling might be a good idea. If your walls are not painted in pure white, you need to consider how you want your ceiling to relate to the other four walls –contrasting, matching, or complementing.
Match the Ceilings and the Walls
Matching your ceiling color with your wall paint colors is a great option if you have an off-white or somewhat pale color on your walls. Using a similar shade for the ceiling and the walls shift the attention away from where the different surfaces meet to put visual emphasis on things like art, furnishings and architectural elements. It's also a great way to put a little bit of emphasis on moldings.
However, if it's a bolder, richer color, it might visually shrink the room and make it look smaller. If you want to make your space look cozy or have a particular tall room, this might not be such a bad thing.
Paint Your Ceiling Lighter Than the Walls.
Painting your ceiling a lighter color than your walls visually makes your wall seem taller and space look larger. So if you have a smaller room that you want to make visually roomier or need a low-contrast look, this might be your best option. The most common practice here is to paint your ceiling 2-3 shades lighter than your wall.
Painting Your Ceiling Darker Than the Walls
Painting your ceiling darker than your wall is a clever option if you want to introduce a slight contrast to your colored walls or a high-contrast look in your white room. When using this technique, consider a hue that is about 2-3 shades darker than the wall to create a polished, yet sophisticated look.
A darker ceiling is suitable where you want to make the space feel intimate and cozier–like the bedroom. It's also a clever choice if you want to put a 'stop' to a, particularly tall building. Want to create an accent or simply need some beautiful and dramatic contrast in your space? This is the option.
Tint the Ceiling to Coordinate With the Walls
This is perhaps the most adaptive and flexible way of painting your ceiling –it doesn't matter which color you paint on your ceiling. All you need is to tint your paint with just a little of the wall color. If your wall color is light blue, for instance, choosing a white ceiling color and tinting it with a similar blue undertone will give you the same bluish undertone.
The most common way to approach this is to simply take a bit of the wall paint and mix it in the ceiling paint. But the challenge with this is you might never predict how pale or dark the mixture will turn out. Another alternative is to buy a paler version of your wall color and use it on your ceiling.
Bottom Line
Choosing a paint color for your ceiling can be fun and exciting if you introduce some color in it. I hope the above tips have jogged your creativity a little bit. If you need professional help in choosing the colors and painting your ceiling, we can help. Simply give us a call today for more information.