Stucco is a great component for covering the interior walls. While stucco is widely used for the exterior siding in modern times, its unparallel texture and quality make it a stunning finish for interior walls as well. It is highly durable and can give your interior walls a high quality finish. Despite its durability, even a well built stucco walls can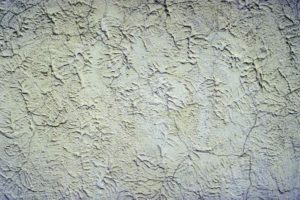 begin to look dingy and exhausted over time.
The best way to renovate your old interior stucco walls is to apply a fresh coat of paint on it.
Best Paint Types for Stucco:
When it comes to paint stucco walls, it is quite important to choose the right paint type. For the best result, you can use acrylic-latex based paint or a water-based paint with acrylic binders since it adheres to both uneven and rougher surfaces. You can find many different acrylic latex paints in a variety of colors as well as a low or no VOC interior formulations. According to the paint experts, the best way to choose paint for stucco walls is to choose a somewhat
shiny finish, preferably a semi-gloss. However, the surface of the stucco walls looks the best when painted in more matte paint such as flat or eggshell. If you are concerned about how to clean the stucco walls, you can select an eggshell finish since it is easily washable.
Best Painting Tools for Stucco Walls:
You should choose a synthetic paint brush or a thick roller to paint your stucco walls. A wide nylon or polyester paint brush is required to handle the cuts around edges easily since it holds plenty of paint and efficiently pushes the paint into the stucco's texture. In order to get an even application of paint, use a thicker roller cover, with about 1 inch nap. The roller pushes the paint into the rough surfaces for even coverage
Interior Stucco Wall Painting Tips:
Clean the surfaces with a mild detergent and water. You also need to repair any gaps by cleaning out any lose bits. Begin the paint job at least 1 day after cleaning and at least 7 days after patching to give the stucco walls enough time to cure. The ideal interior temperature for painting the stucco walls is between 50 and 90 degrees F. The room should be well ventilated as well.